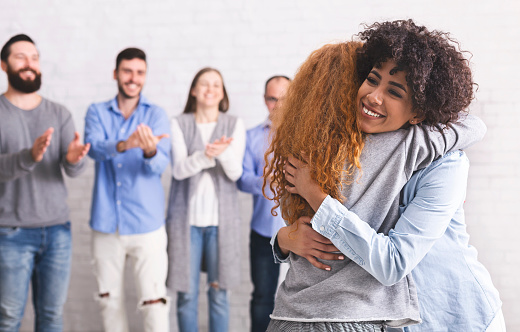 arizona inpatient drug rehab centers" />Arizona inpatient drug rehab centers offer the most intensive addiction treatment. An inpatient or residential program often starts with medically supervised detox. In detox, trained staff will closely monitor you as your body flushes out drugs or alcohol and harmful toxins. Once this stage is successfully completed, you'll attend therapy, counseling, and participate in activities that will help you win the fight against addiction. At Purpose Healing Center, our inpatient program offers the most intensive addiction treatment delivered by highly trained and extensively experienced addiction specialists.
Benefits of Inpatient Drug Rehabs
The many benefits of residential inpatient rehab include:
Medically-Supervised Detox
Detoxification can result in uncomfortable and even life-threatening symptoms. Many people who undergo detoxification on their own usually go back to their substance of choice to avoid the unpleasant symptoms. In addition, trying to detox without medical support can be dangerous. The side effects of withdrawal vary depending on the substance used. For instance, individuals with a meth addiction may experience fatigue, anxiety, and depression.
On the other hand, alcohol withdrawal symptoms include shaking, nausea, headaches, and hand tremors. Some side-effects of withdrawal are fatal if not monitored by professionals and treated. In an inpatient rehab, you'll be closely supervised for any complications by a medical team. Additionally, you may be given medications to make detoxification as comfortable as possible.
Structure and Routine
Residential rehabs provide very limited free time to patients. You'll have a structured schedule throughout your stay, which stops you from thinking about alcohol or drugs. Instead, you'll be too busy participating in different activities. Routine and new habits help you concentrate more on your recovery and rarely, if at all, on your substance of choice. That way, you're less likely to relapse or fall back into your old, unhealthy routine that fuels your addiction.
Staff And Peer Support
Overcoming addiction is extremely challenging. Patients need all the encouragement and support they can get to beat their substance use disorder. When you're in a residential program, trained professionals will give you the support you need to stay focused on your sobriety journey. What's more, you'll be surrounded by peers with a common goal of achieving long-term sobriety. An inpatient rehab will give you the perfect opportunity to develop healthy and supportive friendships, essential in keeping you motivated to continue pursuing sobriety.
Higher Rates of Success
In an outpatient program, it's easy to access alcohol or drugs and run into old friends who supported your addiction. Going back to the environment where you abused drugs after the end of each treatment session can make it harder to avoid relapsing. However, enrolling in a residential inpatient rehab ensures you don't have access to your substance of use. It also separates you from friends or the environment that can trigger drug or alcohol use.
Help is Available
As one of the foremost Arizona inpatient drug rehab centers, we'll help you attain sobriety that lasts even in the face of real-world challenges. At Purpose Healing Center, we provide evidence-based addiction treatments and the highest quality care. We'll also teach you all the necessary skills you'll require to overcome your substance use disorder and maintain lifelong recovery. Help for your addiction is only a call away: 480-579-3319.