Confronting your addiction head-on can be a scary thought, but you need to do it. Our Scottsdale drug treatment at Purpose Healing Center offers you the opportunity to recover fast and effectively, with as little discomfort as possible. If you're dealing with drug addiction, immediate rehab can save your life.
How to recover from drug addiction
The first and most critical step is acceptance. The door to rehabilitation opens only once you've accepted your disorder and left denial behind. After that, finding the ideal rehab facility is paramount for fast recovery and long-lasting sobriety. Our center meets the highest quality standards in the industry regarding equipment, amenities, living conditions, staff qualifications, experience, medical treatment, and rehab programs.
For the best recovery experience and results, we offer:
Full, patient-tailored detox – The detox phase is vital for overcoming withdrawal safely, preventing short-term relapse, and allowing your body and mind to heal. You will begin the detox process only once our clinicians have gathered essential data about your medical profile and addiction-related specifics. This will allow them to customize the detox program for a plus of effectiveness and safety.
Psychological recovery via dual diagnosis – Tackling co-occurring disorders like anxiety or depression is necessary for sustainable sobriety over the years. In many situations, co-occurring mental problems trigger addictive behavior, while in others, they are the direct result of one. Addressing them during the rehab treatment ensures fast recovery and prevents relapse over the years.
Spiritual healing and personal growth – Our Scottsdale drug treatment relies on behavioral therapies, group activities, motivational interviewing, and other procedures to promote mental and spiritual stability. The goal is to help you grow more confident, responsible, sociable, and balanced mentally, spiritually, and emotionally. In turn, this will serve as the foundation of a personal growth journey, allowing you to mature over time.
Relapse prevention education – Understanding how to prevent relapse over the years is critical for a healthy, drug-free lifestyle. We have a team of experienced counselors and health professionals ready to teach you relapse prevention strategies to avoid post-treatment social triggers. With their help, you will manage to tweak your lifestyle accordingly, pursue a more flourishing career, and adopt healthier personal life.
The cure to drug addiction
While drug addiction is a chronic disorder, there are ways to minimize its impact and prevent long-term relapse. It all relies on your ability to stick to your newfound lifestyle and never look back. We know that severe addiction can destroy people's trust in themselves and change their optics tremendously. You may not see any light in the darkness surrounding you right now, but we're here to give you hope.
Our Scottsdale drug treatment can and will change your life. Contact our team at Purpose Healing Center and ask to speak to a counselor! We can discuss your insurance coverage, treatment options, personal issues, and rehab expectations prior to intake. Whatever your problems may be, you will always find a solution at our center.
Turn to Purpose Healing Center for Scottsdale drug treatment when you're ready to end the cycle of addiction. Our programs range from residential rehab to intensive outpatient programs and partial hospitalization programs, depending on how severe your addiction is and the circumstances surrounding your home life. Addiction treatment at PHC can take place in various settings to ensure you can keep your job, continue going to school, or maintain your home life if you have …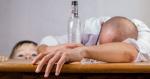 Consider choosing Purpose Healing Center when searching for a Scottsdale drug treatment center; we can guide you to a proven path to addiction recovery, starting on day one. Whether it's your first time in rehab or you have a history of relapse, you'll find that everything we do is to help you reach your goal of long-term recovery from addiction. Call our 24-hour admissions helpline …