Purpose Healing Center is one of the top-rated Arizona inpatient drug rehab centers with a variety of effective treatment programs. Get in touch with us to help your loved ones get the best addiction treatment.
What happens in contingency management interventions?
Contingency management (CM) is a type of clinical behavior analysis for substance abuse. In CM interventions, we aim to change patient behaviors using stimulus control and positive reinforcement.
Patients get rewards when they co-operate to the programs and treatment plan in rehab. CM is a highly effective therapy in addiction treatment, and we use the token system model, and voucher programs to help our patients overcome addiction. For more information on our treatments and therapies, call us today.
What is rational emotive behavior therapy?
Rational-emotive behavioral therapy (REBT), is a type of psychotherapy that helps in resolving behavioral problems and emotional disturbances. It is an effective addiction treatment approach to help patients lead happier lives. It falls under the broad category of cognitive-behavioral therapy (CBT).
We teach our rehab patients to logically interpret their thoughts and feelings and how they can sometimes get upset over a pointless or unnecessary issue. Once we achieve that, we educate our patients on how they can "un-upset" themselves to lead a more fulfilling life. We are one of the very few Arizona inpatient drug rehab centers to offer REBT as a part of our treatment program. To learn more about how we attain our treatment goals, get in touch with us.
Cost of Inpatient rehab
The cost of addiction treatment differs from center to center and on the type of care received. Inpatient rehab programs include the cost of detox, therapies offered, medications, cost of lodging, food, and other amenities. Individuals with a severe level of addiction or addiction to dangerous substances usually require extra monitoring, and care and hence may pay a higher cost in rehab.
On an average inpatient rehab can cost anywhere from $5,000 – $20,000 for a 30-day program and 60- or 90-day programs can cost up to $50,000. At our facility, we make sure that everybody has the opportunity to heal. We are here to help you find a funding option to pay for treatment, so contact us for help today.
Medicare coverage for inpatient rehab
Medicare is state-funded health insurance that most people use to pay for drug and alcohol rehab. However, to qualify for treatment under medicare, you must fulfill their eligibility requirements, and many times medicare does not offer full coverage for rehab treatment.
The rules and eligibility requirements differ from state to state and annually. You can get aid for addiction treatment under medicare for a monthly premium, which is usually calculated based on your income. To know more about other payment options for rehab, speak to our admission officer today.
We are one of the leading Arizona inpatient drug rehab centers in practicing a holistic treatment approach for addiction. Contact Purpose Healing Center for more details on the therapies we use during treatment.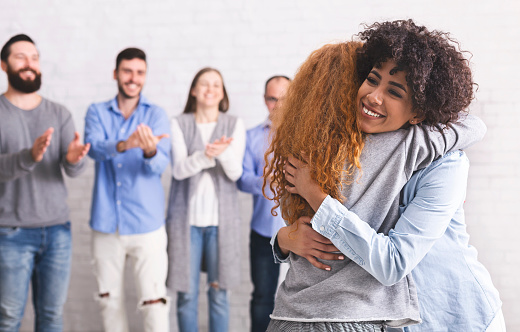 Arizona inpatient drug rehab centers offer the most intensive addiction treatment. An inpatient or residential program often starts with medically supervised detox. In detox, trained staff will closely monitor you as your body flushes out drugs or alcohol and harmful toxins. Once this stage is successfully completed, you'll attend therapy, counseling, and participate in activities that will help you win the fight against addiction. At Purpose Healing Center, …
One of the biggest challenges drug or alcohol addicts face is how to get out of this difficult situation. Generally, few people understand them, who think the use of drugs or alcohol is just for leisure or fun. Then most of the people around them believe everything would be solved with a little good will.However, substance dependence is a severe condition that affects both a person's body and mind. It compromises their emotions, thoughts, feelings …