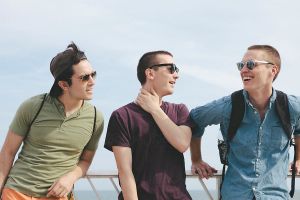 rehab centers in arizona that accept ahcccs" /> 
If you need treatment for an addiction to alcohol or drugs, you may be looking into rehab centers in Arizona that accept AHCCCS coverage. Searching and comparing rehabs can be a time-consuming process but you can avoid having to waste precious time online by calling Purpose Healing Center at 480-579-3319. Admissions at our treatment center can help you better understand your AHCCCS benefits and let you know how much of your recovery cost will be paid for by your plan. Give us a call now to speak with our staff.
3 Reasons to Choose an AHCCCS Rehab
1. Lower out of pocket costs is certainly something to consider when you need to check into rehab or find an IOP facility. You'll have both options available to you at Purpose Healing Center:
Residential treatment through our inpatient program
Outpatient services through PHP and IOP
You may have thought that your health insurance plan was just for visits to your primary care doctor or ER trips. Your AHCCCS coverage also gives you peace of mind when you need help overcoming an addiction. The good news is, you don't have to figure this out on your own; a PHC insurance specialist can verify your insurance over the phone.
2. Treatment facilities that take insurance as payment for recovery services care about their patients. You'll know that you've found a rehab that is more concerned with your health and happiness than payment for treatment when you find that they're one of the rehab centers in Arizona that accept AHCCCS. Purpose Healing Center is proud to be one of the few and not one of the many. We'll work with your AHCCCS plan to keep your out of pocket costs to a minimum when you're in need of our recovery services.
To connect with us, click the 'Verify Insurance' link on our website or call our 24-hour helpline at 480-579-3319 and ask to speak with someone who can assist you in determining the extent that your plan will pay for treatment.
3. AHCCCS is affordable healthcare insurance that many US residents find to be budget-friendly. Whether you're shopping for insurance or are already a policy holder, you'll end up saving money as a result of your AHCCCS plan. Browse our online resources to learn more about insurance providers we work with.
Your Life- With More Purpose
Addiction treatment at Purpose Healing Center focuses on helping you heal from the damaging effects of addiction. We treat alcoholism and drug addiction with 3 very effective programs:
Around the clock care through our residential program; choose from 30, 60, and 90-day programs, depending on the severity of your addiction.
Partial Hospitalization Programs (PHP), also called day treatment, that can help you avoid an overnight stay in rehab.
Intensive Outpatient Programs (IOP) for more flexibility. Often a good choice for patients with at-home obligations, such as family, school, or work.
When you're ready to leave addiction behind you for good, call on Purpose Healing Centers, one of the best rehab centers in Arizona that accept AHCCCS.
Purpose Healing Center - Drug and Alcohol Rehab Scottsdale, Arizona
480-579-3319
9332 N 95th Way Suite B-203, Scottsdale, AZ 85258
View Larger Map
We welcome your comments!