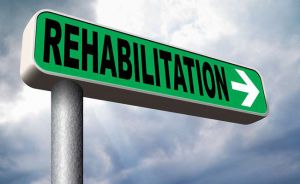 drug rehab phoenix az" />Just like any other life-altering decision in your life, entering into drug rehab in Phoenix, AZ, can be overwhelming and intimidating. Often, those who have issues with substance abuse delay seeking treatment simply because of their fear of rehabilitation. As with anything unfamiliar, fear is rooted in the unknown. Getting help is imperative with substance abuse, so the more you know about the process, the easier it will be for you to transition to your journey to seek sobriety. 
Drug Rehabilitation – Getting Started
The first step for entering into any drug rehab in Phoenix, AZ, is the intake process. Here, a staff member gathers your information to guide them in selecting the best course of treatment. In many situations, a 90-day program is the recommendation of choice. The longer an addict stays clear of drug temptation and outside stressors, the higher the success rate. 
Is Detoxification Necessary?
After checking into a rehabilitation center, your body will need to go through the detoxification process. This can be difficult for some addicts depending on their level of drug use and the types of substances used. Working with a skilled team while in a safe setting will ensure you get the results necessary to move forward to the next steps in the recovery process. 
What Therapies are Available?
No two rehabs are alike, which means that you may find a broad range of treatment options at one while another will have limited offerings. Therapy goals should involve measures to avoid relapse once a patient leaves rehab. It is important to keep in mind that relapse can happen even for those who have been sober for quite some time. It is all about extended care and having ongoing meetings and support available.
How Does Therapy in Rehab Work? 
When you enter into rehab in Phoenix with the facility of your choice, you will have a health professional assigned to your case to assist throughout your recovery. This usually consists of sessions that involve the following: 
An honest assessment of your case and where you are at in your addiction
The impact addiction has had on your life and health
What addiction has done to affect your family, mindset, work, etc. 
Sessions like these are often direct and blunt, but the goal is to help the addict breakthrough all defenses to generate honest insight into their addiction. More importantly, the therapist assigned to your case works to pinpoint triggers and outside stressors so that you can develop tools to deal with or avoid them moving forward 
Struggling with addiction can be hard, but choosing the best drug rehab in Phoenix, AZ, does not have to be. Here at Purpose Healing Center, we will work with you to determine the right course of therapy for you or your loved one. All you have to do is get in touch with us by calling (480) 579-3319, and a member of our intake team can address any questions you have or set up a time for a tour of our facility. We are the first step in your journey to sobriety, and we look forward to talking with you about the process, our team, and what your goals are.