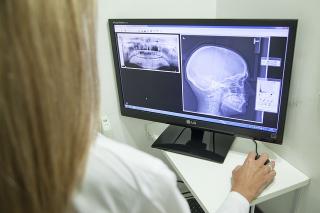 rehab in phoenix" />Anyone who struggled with addiction knows the difficulty of going through withdrawal, maintaining sobriety, and long-term abstinence. Addiction recovery is a long-life quest that needs science-based therapies for realistic goals. Our rehab in Phoenix bases all its treatment on science because they have massive research to authenticate the effectiveness. 
What is science-based addiction treatment?
Science-based treatment is a therapy that delivers successful results and outcomes with a resounding reference to scientific research. These treatments have approval from the FDA because they have the clinical evidence and trials for their efficacy. How do these treatments relate to the customer?
Science treatments are effective at integrating cultural competence and clinical expertise to improve the outcome of patients. They boil down to specific treatments that treat substance abuse disorders. The following are the specific therapies available at any drug rehab for you to achieve the best possible outcome.
Medication
Opioid treatment with methadone, buprenorphine, naltrexone, or methadone
Alcohol addiction treatment with disulfiram, topiramate, naltrexone, or acamprosate
Other FDA-approved medications include protocols that help patients taper off their use of prescription drugs until they no longer need them for long-term soberness.
Behavior treatment
Behavior therapy helps patients to stay abstinent while changing behavioral reactions that foster drug or alcohol use. These therapies teach patients how to handle stress and other triggers while reducing the risk of relapse. Specific behavioral therapies include the following:
Cognitive treatment therapy
Contingency management
Motivational enhancement therapy
12-step therapy
Non-12 step therapy
Matrix model
Family and group therapy
The above treatment programs are not available in isolation because each one is complementary to the other. Rehabs combine education, group counseling, and community support to ensure the patient has a well-rounded recovery. As a result, you get the full benefits of healing on a mental, emotional, and physical level.
Benefits of our science-based rehab in Phoenix
The core benefit of a science-based treatment is safety and effectiveness. We understand that drugs like heroin and alcohol are complicated to expunge because they interfere with a healthy system's biology and chemistry. An instance is that trying to detox from alcohol at home leaves you vulnerable to seizures, headaches, and tremors.  In the worst case, one may have fatal consequences from liver, kidney, or heart failure. Benefits of using a science-based approach include the following:
Proven standard protocols and safety
Better outcomes
Reduced overall treatment costs
Better accountability
Choosing the specific treatment
A combination of psychotherapy, medication, or other behavior treatments will give the patient the best possible recovery. The choices depend on your willingness to and a review and analysis by the physician and psychologist.
One thing we may consider is that different people have different reactions to all treatments. One procedure may not be fast and effective because the patient has a more advanced addiction problem. Research shows that it is best to rely on the therapist's analysis because they use medical reports to choose a suitable treatment. When in doubt, ask our doctor to inform you of specific recommendations by calling 480-579-3319.
Purpose Healing Center - Drug and Alcohol Rehab Scottsdale, Arizona
480-579-3319
9332 N 95th Way Suite B-203, Scottsdale, AZ 85258
View Larger Map
We welcome your comments!
Treatment and Therapies at
Purpose Healing Center
PHC offers a range of treatments and therapies aimed at helping patients recover from drug and alcohol use disorders in full and sustain long term sobriety.
Cognitive Behavioral Therapy

Rational Emotive Therapy
Contingency Management Interventions
Motivational Interviewing
Client Centered Treatment
Community Reinforcement
Family Therapy
Medication Management
Dual Diagnosis Treatment
Psycho-educational Group Therapy
Relapse Prevention Training
Mindfulness/Meditation/Yoga
Plus attendance at Community Based Support Groups
We Accept Most Major Insurances
Administration Building
9332 North 95th Way, Suite B-203
Scottsdale, AZ 85258
Accreditations and Memberships
We are committed to providing exceptional service to promote long-term recovery.