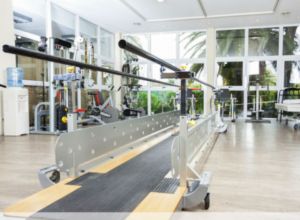 inpatient drug rehab arizona" /> 
After detox, the next phase of recovery involves choosing a residential or outpatient program to help you stay on track with your recovery goals. Most addiction treatment specialists recommend inpatient drug rehab in Arizona for 24-hour supervision and structured support necessary for preventing a relapse. If you're currently searching for a treatment center that can help you heal from addiction, Purpose Healing Center is ideal. Along with inpatient treatment, we offer PHP, or day treatment, as well as IOP.
3 Signs You Need High-Level Inpatient Treatment After Detox
1. Were you severely addicted before completing your detox program? Detox alone won't prevent you from experiencing a relapse once you return to life at home. You'll need therapy, counseling, and new skills that will help you make the right decisions when in real-life situations.
All of those things can be obtained through inpatient care, PHP, and IOP, however, a residential program can make it easier for you to stay focused on you while you continue to heal from addiction. Speak with someone form Purpose Healing Center when you're ready to make a decision regarding your future; we can help you determine whether our inpatient drug rehab in Arizona is right for you.
2. Are you worried about a relapse after you transition out of a treatment program? At Purpose Healing Center, you don't have to go home after detox; you can transition from our detox program into our highly-rated residential facility where you'll receive the very best care while you learn more about your addiction, how to combat common problems after you leave rehab, and how to stay the course for a lifetime of sobriety.
Dual Diagnosis treatment will uncover mental health issues that may have prevented you from achieving long-term recovery in the past. Recovery experts report that dual diagnosis programs have been a game changer in recent years in helping patients leave addiction in their past.
3. Have you forgotten how to have fun without being intoxicated or high on drugs? Re-learning how to enjoy the simple pleasure in life is a skill we teach at Purpose Healing Center, and it's one that will greatly benefit you in your journey to wellness. Our luxury inpatient drug rehab in Arizona offers many perks and access to fun activities, including:
Swimming in our rehab's upscale pool
Recreational activities
Yoga & meditation
Nutrition services and healthy meals
Stay For a While- Heal For Life
Speak with our admissions staff at Purpose Healing Center about a long-term stay in our beautiful recovery center located in Scottsdale, Arizona. We'll be happy to answer any questions you have, provide additional information about treatment programs offered at PHC, and help you take the next step if you're ready to commit to our program.
Call 480-579-3319 today to get the help you need to leave your addiction behind you for good. We treat alcohol and drug addiction using the very latest techniques and programs available, with the single goal of helping each patient find their path to a brighter future.