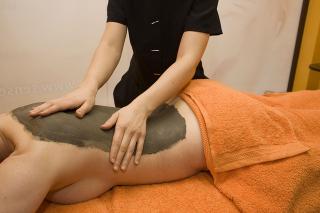 arizona ahcccs rehab" /> 
Your search for an Arizona ahcccs rehab has led you to Purpose Healing Center, a place where addiction healing takes place 24/7/365. If your Arizona Medicaid benefits have been turned down by another treatment center, Purpose Healing Center welcomes you to inquire about our programs and treatment options. We proudly accept ahcccs, offering a wide range of recovery services to keep you on the path to lifelong freedom from addiction.
Why Choose Purpose Healing Center For Treatment
We've earned a reputation throughout the Arizona recovery industry for providing our patients with safe and effective conventional and alternative treatment options. Whether you're ready to commit to a residential program or are looking for a way to circumnavigate a busy life at home, you'll find we are able to offer you a customized treatment approach that will lead to long-term recovery. Unlike other rehabs that only take private payments or PPO insurance, we can work with your Arizona Medicaid coverage, often referred to as ahcccs. Our first goal is to get you into treatment, rather than worrying about payment.
Take a Virtual Tour of Our Beautiful Recovery Center
Comfort amenities abound at Purpose Healing Center; we've seen first hand how perks and enjoyable activities can make a big difference in the experience patients have during rehab. Feel free to explore the resources on our website and check out all available programs offered by our Arizona ahcccs rehab before selecting a program for your recovery. We're confident you won't find a better path to wellness than the one we offer at PHC.
A Proven Path to Recovery
At Purpose Healing Center, we combine proven-effective treatments with holistic recovery programs to ensure everyone who walks through our doors can find the right plan when it's time to leave addiction behind. Along with a wide range of programs, we provide support and tools that prevent relapse while you're healing from addiction. As well, we can offer you all of the following in our Arizona ahcccs rehab:
24-hour medical staff access
A safe place to detox
Enjoyable activities to keep you busy during recovery
A long list of therapies and therapeutics
Quality amenities and gourmet meals
Housekeeping and laundry services
And so much more
Inpatient and Outpatient Programs
We know that there's more than one path to recovery for our patients, just as there is no one-size-fits-all approach to lasting recovery. For that reason, we offer multiple levels of care at Purpose Healing Center. Whether you require a highly structured residential program of an IOP that allows you to engage around your busy schedule, you'll find that we are able to help you reach your goals in recovery.
Call our admissions team with your list of questions or to request immediate placement in one of our programs. For additional resources, browse our website to find blog articles, insurance information, addictions treated by PHC, and available programs in our rehab. Reach us at 480-579-3319 when you're ready to take the next step on the road to wellness.
Purpose Healing Center - Drug and Alcohol Rehab Scottsdale, Arizona
480-579-3319
9332 N 95th Way Suite B-203, Scottsdale, AZ 85258
View Larger Map
We welcome your comments!
Treatment and Therapies at
Purpose Healing Center
PHC offers a range of treatments and therapies aimed at helping patients recover from drug and alcohol use disorders in full and sustain long term sobriety.
Cognitive Behavioral Therapy

Rational Emotive Therapy
Contingency Management Interventions
Motivational Interviewing
Client Centered Treatment
Community Reinforcement
Family Therapy
Medication Management
Dual Diagnosis Treatment
Psycho-educational Group Therapy
Relapse Prevention Training
Mindfulness/Meditation/Yoga
Plus attendance at Community Based Support Groups
We Accept Most Major Insurances
Administration Building
9332 North 95th Way, Suite B-203
Scottsdale, AZ 85258
Accreditations and Memberships
We are committed to providing exceptional service to promote long-term recovery.