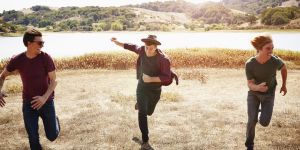 arizona ahcccs rehab" /> 
Finding a reputable Arizona AHCCCS rehab may seem time-consuming, but it doesn't have to be. One phone call to Purpose Healing Center and we'll be happy to answer your questions about AHCCCS coverage and look into your plan's benefits. If you need addiction treatment and worry about the costs, your AHCCCS policy probably covers more than you know. Call PHC at 480-579-3319 to speak with our admissions staff when you're looking for a treatment center that cares about you.
8 Ways We Help Clients at Purpose Healing Center
1. Our team is here to answer questions 24-hours a day. If you need to hear a friendly voice in the wee hours of the morning, are considering treatment for an addiction, or wish to verify your insurance benefits, call our helpline any time, day or night.
2. Are you worreid that someone you care about is using drugs or drinking to excess? We can provide insight over the phone by sharing free resources and explaining the signs of addiction. With help from our staff, you can determine whether there's an addiction problem in your home- and you can seek help from Purpose Healing Center.
3. Find out if your AHCCCS plan will pay for treatment in our rehab; call with your policy information and we'll let you know if you can expect out of pocket costs after treatment, and how much you'll have to pay.
4. PHC admissions can recommend the right program for you or your family member. Residential treatment is the best choice, however, not everyone can commit to a long-term program or overnight stay. We also offer PHP and IOP programs to meet your needs.
5. While comparing treatment centers, give us a call and let us know what you're looking for in an Arizona AHCCCS rehab. Our staff can povide details about our facility's amenities so you can make the best decision for your recovery journey.
6. Find out about 30, 60, and 90-day programs available from Purpose Healing Center when you call for a private consultation. Depending on the severity of your addiction, you may require a little or a lot of help to achieve lasting sobriety.
7. Do you worry about a relapse after completing your recovery program? Let us tell you all about relapse prevention programs available from Purpose Healing Center. If you experience strong cravings for drugs or alcohol when you stop using, you'll need to learn new skills to avoid triggers early on and navigate around pitfalls to stay on track with your goals, all of which we can help with at Purpose Healing Center.
8. Are you thinking about choosing a rehab that's far from home? You may not have to go very far to find quality addiction treatment; there's an Arizona AHCCCS rehab just around the corner offering quality care.
Highly Rated Arizona AHCCCS Rehab
Start your recovery journey on the right foot; Purpose Healing Center can offer the highest level of care when you're ready to take that first step on the road to lifelong freedom from addiction. Our programs are considered the 'Gold Standard' in addiction treatment among AZ rehabs.
Purpose Healing Center - Drug and Alcohol Rehab Scottsdale, Arizona
480-579-3319
9332 N 95th Way Suite B-203, Scottsdale, AZ 85258
View Larger Map
We welcome your comments!